Our

Studio
We create visual brand experiences that accelerate sales through all marketing and sales channels.
Priority Imaging is a full-service, innovative photography studio that specializes in product and lifestyle photography, catalog production services, high volume e-commerce digital imagery production, and image delivery technologies.
From complex shoot logistics requiring multiple product rotations to a focused shoot requiring only a single product shot, our in-house staff photographers and creative image technicians are ready to tackle your next project.
We also provide specialized services to licensed apparel companies looking for ways to optimize and/or compliment their image production and catalog development workflows. Please contact us for more information.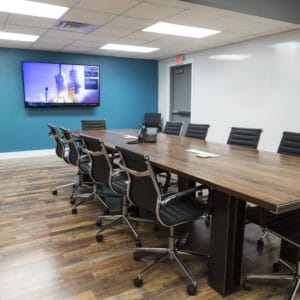 Joe Straka
Chief Executive Officer
Bob MacCowan
Chief Creative Officer
Dyan LoDestro
Studio Coordinator
Becca Stephens
Production Specialist
Stacy Gibbons
Production Specialist
Cameron Alford
Production Specialist
Cassie Brettin
Photographer
Steve Brokaw
Photographer
Josh Humble
Photographer
Ashley Shanahan
Production Assistant
Rachel Madison
Stylist
Erica Mitchell
Stylist
Matt Sechrest
Lead Developer
Eric Schmider
Project Manager
Sherri Leeper
Project Manager
Brenda Ervin
Accounting + HR Manager
Bailey
Studio Mascot
Consistency
Priority Imaging understands that consistency is a critical component to presenting products online. We provide support in the development of brand e-comm style guidelines and image production strategies to help consistently deliver great-looking product images.
Streamlined
On time. Every time. In the most streamlined and budget-friendly way, reducing our customer's overall time to market.
Trust
Priority Imaging's mission is to be your most trusted, quick-turn and cost-effective product imagery resource. As a young and energetic company, we sincerely care about helping our clients achieve their long-term goals and objectives, and will work diligently to provide them with the highest level of service and guidance.
Confidence
We look forward to discussing with you how we can become your product imaging advocate. We think you will appreciate the truth and confidence that comes from working with us.
Our

Plugs
These people had kind words to say.
Priority Imaging was able to take our industrial looking products and turn them into photographic works of art! Their communication, speed, creativity and professionalism are unmatched in the industry. They have quickly become our go-to group for all our marketing and product photo needs.
The level of service and quality from Priority Imaging cannot be matched. Their attention to detail, response time, and ease of communicating assets are truly incredible. True partners and a refreshing team of individuals to work with!
Priority's team of creative experts lifted Cox Automotive's marketing into the stratosphere. Their production of authentic, cinematic story-telling reinforced Cox's goals to remain the employer of choice for vehicle technicians, and the definitive leader in the mobility and fleet services industry today and into the future. I could not be more satisfied with the excellent work that Priority delivered. I consider the Priority team true partners and look forward to collaborating with Priority for many, many more projects to come. An absolute pleasure to work with!
Priority Imaging has been a fantastic addition to our marketing strategy. Not only are they able to complete the projects as we have requested them, they also continue to bring a creative angle to our brand with innovative ideas that capture the viewer's attention. Professional, efficient and affordable, they have made themselves a relevant partner in the craft beer industry.
Priority Imaging provided Lids Sports Group with a solid set of deliverables both strategic as well as direct work that could be implemented quickly for our image studio. Their expertise and previous industry experience helped us make quick adjustments to our organization enabling us to be more efficient and effective in our daily work.
Priority Imaging has helped bring our proofing catalog system to the 21st century while reducing the time we spent in meetings. Anytime we need help or training, they have a person come on-site which makes it easy for our team. It has been a pleasure working with them and will continue to work with them for future needs.